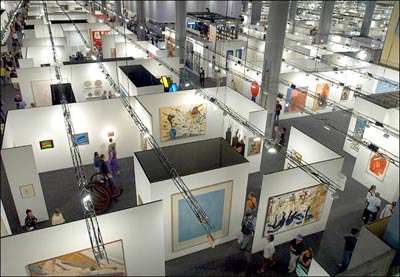 A great debate from A-Foundation and the Saatchi Gallery (thanks to Intelligence Squared) tabling the motion "Art Fairs are About Money Not Art"
Chairman and Chief Auctioneer of Philips de Pury and Company, Simon de Pury, chairs as Louisa Buck, Jasper Joffe, and Matthew Colling make the case for the motion while Richard Wentworth, Matthew Slotover and Sir Norman Rosenthal argue against.
The debate, recorded in March this year, is worth listening to if ony to hear Jasper Joffe (founder of the Free Art Fair) lock horns with Matthew Slotover (founder of the Frieze Art Fair).
Make your own conclusions...Link to each for diplomacy's sake.